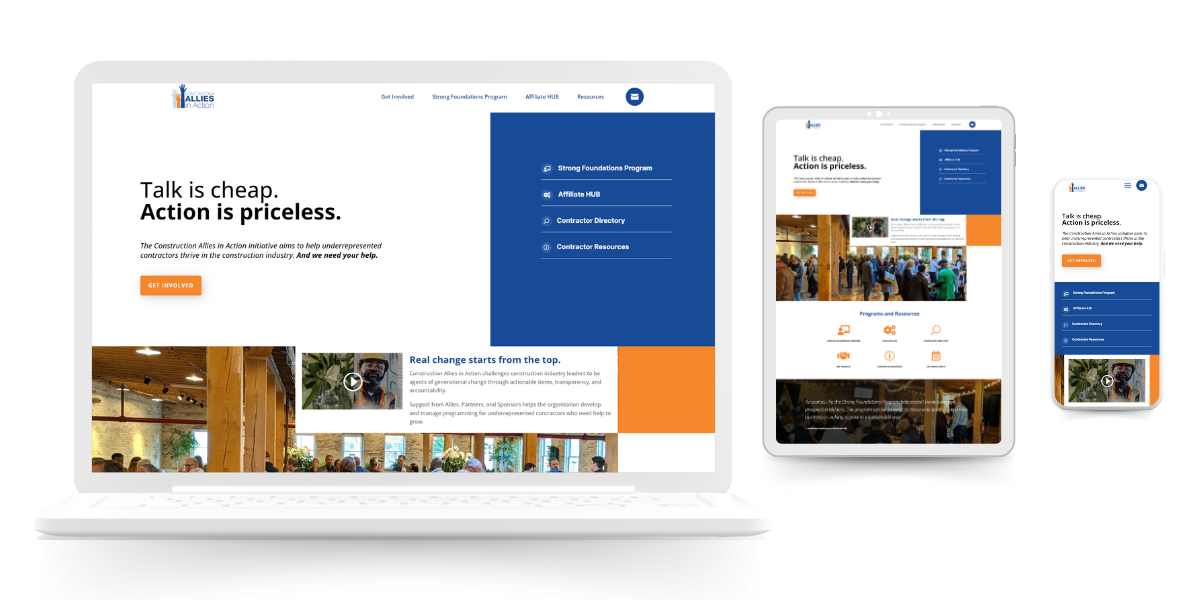 Construction Allies in Action
Construction Allies in Action is a Grand Rapids-based nonprofit that supports minority contractors.
Construction Allies in Action is a nonprofit organization focused on increasing generational wealth for underrepresented construction companies. The organization was in need of a website refresh after expanding its Affiliate HUB to include a membership portal and eCommerce capabilities.
☂

The Yellow Umbrella's Impact
The Yellow Umbrella Creative updated the navigation and site structure to make it easier for potential members and contractors to find the resources they need. The website features a directory of DBE/MBE/WBE contractors in Michigan that requires regular updates and maintenance, an Affiliate HUB membership registration and login portal, and a calendar to share information about upcoming events.
For the website refresh, Yellow Umbrella updated verbiage, layouts, and formatting for all pages on the site, as well as built templates for companies in the directory, events pages, and other custom post types.